So you want to get your own  oracle and tarot decks and don't know where to start?  Or maybe you're looking to get a reading with me, or another reader and aren't sure which deck you'd like used… Well, there's a few different ways to handle the second issue.  Any reader worth your time, is going to be very in tune with their decks.  You could simply ask your question and let the reader decide which deck to use.
Certain decks were created specifically for certain types of questions, but also, as a reader handles the decks year after year, we develop an actual relationship with the deck. The deck may become something different for each specific reader. For instance, the graphics on a deck, may begin to remind the reader of a certain point in their life, or a certain person in their life; that may then begin to draw us to use the deck with certain questions, or certain people who evoke those memories within us.  It's very simple, really.  Just as you go to certain people in your life for certain things (the friend who always has the best party ideas, the cousin who is your biggest cheerleader, the coworker who has the most creative recipes, etc.), certain decks become the "go to" for certain circumstances.
Some readers have one deck that they work with, some have many.  (I'm of the "many" variety) – so I thought I'd put together a list of the decks I have* and what I use them for…
The Angel Tarot
Doreen Virtue and Radleigh Valentine with art by Steve A. Roberts
Beautiful artwork, very positive messages.  This deck uses traditional tarot mixed with updated, positive messages.  Very gentle, beautiful deck. The separate book, gives a deeper meaning to each card, astrological, angelical, and numerological associations for each card, bring a very deep, rich meaning to your readings.
---
The Fairy Tarot
Doreen Virtue and Radleigh Valentine
Another deck by the same authors, the Fairy Tarot is magical and beautiful.  Dubbed the 'self-esteem' deck, you'll find gorgeous art, uplifting, positive messages, against a beautifully illustrated backdrop of iconic Glastonbury, England.
---
Rider-Waite-Smith Decks
Arguably, the most popular tarot in the world, there are many variations.  These three are my favorites.  They vary in the coloring of the cards, the Rider being the traditional, Universal a bit brighter, and Radiant the most vibrant of all.  I love the Radiant's use of beautiful purples and blues and I find those cards really spark my creativity and my ability to go within to meditate on the meaning and message of the cards.
---
Sun and Moon Tarot
Vanessa Decort
Contemporary artwork, really lovely, sweet interpretations.  But don't let the artwork fool you, this is no simple deck.  Kabbalism and Taoism, combined with traditional Tarot symbolism, make this a very powerful, yet very accessible deck.
---
Llewellyn Tarot
Anna-Marie Ferguson
Celtic stories, Welsh mythology – this deck is like a fairy tale.  Based on traditional Tarot, but with a definite Celtic flair, the companion book has the history of each archetype chosen to represent the traditional tarot archetypes. I really like this deck's dreamy, fairy tale quality.  I wouldn't recommend this as a first deck, but if you're comfortable with tarot symbols and cards, this is a lovely addition.
---
Chrysalis Tarot
Toney Brooks and Holly Sierra
Truly one of the most beautiful decks I've ever seen, the artwork is stunning.  There are some interesting, not really traditional depictions of the major arcana, using archetypes from many traditions.  The court cards are their own personalities and really thoughtfully done.  I love this deck. You could frame any one of the cards and hang them as artwork.  Really beautiful.
---
Golden Tarot
Liz Dean
This deck has a decidedly medieval feel about it. I wouldn't recommend it as a first deck, because the pips (minor arcana) are simply the number of the suit, and not illustrated.  However, if you're comfortable with card meanings, and like the classic, ancient Italian artwork, this might be perfect for you.
---
Medicine Woman Tarot
Carol Bridges
Simple, beautiful deck with a strong emphasis on nature, balance and healing. Simple, watercolor, illustrations, less traditional feel.
---
Royal Thai Tarot
Sungkom Horharin
Very interesting deck!  Again, the pips are not really illustrated, so knowing how you interpret them is necessary, but the images for the Major Arcana are beautiful, exotic, and very original.  The Magician card features Ganesh, which is what drew me to the deck in the first place.  I'm not as comfortable with this deck as I am with others, and rely on the guidebook to explain some of the imagery.  It is definitely a collectors deck.
---
Sirian Starseed Tarot
by
Definitely the most original and non traditional deck in my collection, this deck is very interesting, although I find it to not speak to me as well as some others.  However, if you have a starseed slant in your beliefs, I recommend checking it out.  The cards are very large and a little hard to shuffle, but they're sturdy and the imagery is very strong. Again, I rely on the guidebook quite a bit when using this deck as the suits and cards are very different from the traditional.
---
Next week, I'll go over some of my favorite Oracle Decks…
Like this post and would like to be notified of upcoming articles, events, and offers?  Please sign up for my newsletter!
Ready for your own reading? Visit my store!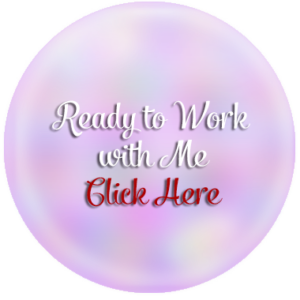 *links are affiliate, words and opinions are my own