You know that strategic, effective planning will help you to reach your goals, but you don't know where to start.
Does this describe where you are, right now?
Let me help you.
From the Incandescent Intention Setting eCourse:
I used to call this "goal planning".  But as I was writing this, I looked up the origin of the word "goal" and I found this:
1275-1325; Middle English gol boundary, limit; compare Old English gǣlan to hinder,impede
Hinder?  Impede?  Not what I was looking to do, at all. Deciding to use a different word, I went with "intention":
1175-1225; Middle English < Late Latin intentus an aim, purpose, Latin: a stretchingout ( inten (dere) to intend + -tus suffix of v. action); replacing Middle English entent(e) < Old French < Late Latin, as above
Much better…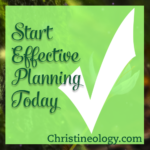 For me, it's a powerful way to create a metaphorical map, guiding myself toward how I live my life, what I will do on a daily, even hourly basis to make sure that I'm able to live the life that I want to live;  a life that is in service to creating the best possible environment for myself, and for those around me – whether they're family, friends, partners, clients.  I think it's safe to say that if you're here, reading this, you're committed to serving the greater good in all aspects of your life.  
If that sounds like you, you're in the right place!  
---
So, that's all well and good, but what do you do to get started?
You start at the end.
What roles do you play in your life?  And what roles do you want to play?  Finally, what roles are you ready to let go of?
Who is effected by those roles?  For example: If you're a business owner, your clients, service providers, employees.
What are your guiding principles?
Do you value integrity?  honesty? leadership?
Use this list to get an idea about what qualities are important to you to have. Write them down.
How do you want to feel, how do you want to live, what do you want in your life?
Take some quiet time to really think about that.  Again, write it down.
What do you want to Be, Do, and Have?
Do you want to be of service, a teacher, a healer, a business owner, a parent?
Do you want to teach, heal, travel, create?
Do you want to have a large group of friends, a beach house, a convertible?
Surprise, I want you to write that all down!
Come up with important questions that can guide you to being the best possible version of you.
Who are my role models?
What do I want to be known for?
How can I best serve my community?
Write your declaration statement/mission statement
Using the past five steps, write your perfect life story, use phrases like "I Am", "I Have", "I Do".
This is powerful.  You're creating your reality in the now, not in the future or past, the now.
Beyond that, I make a yearly "bucket list".  Things I want to do THIS YEAR.  Some of them are simple, some seem impossible.  They're not.
I add to that list all year long and the following years, I look back over it, see what manifested and how.  I also look at what didn't and figure out why – is it not time yet?  Do I really even still want it, or have my priorities shifted.
Change is Good.
It means we're evolving.
Now, post that declaration statement, everywhere!  Copy it into a document and put it on all your devices, tape it next to your mirror, refer back to the pages often, reward your accomplishments, allow growth to change your priorities, honor that.
I truly believe in this work.  This method of effective planning has made all the difference for me and for my clients.
Good luck!
If you'd like to have all of this and more set up for you, in a simple to use eCourse, join my great group!  Buying now, ensures that everything I ever create for this course is included in the low price!  Just click on the bubble!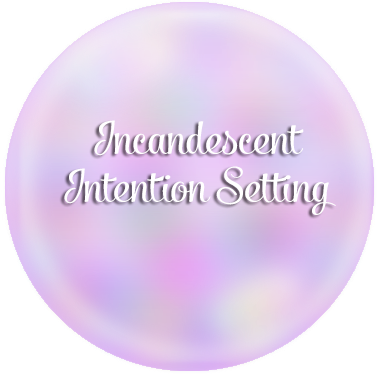 If you liked this, please sign up for my newsletter for my tips and tricks, life hacks, planning, creativity, and more!