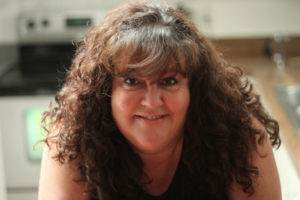 You have a great idea – a passion that you know will make a difference in this world. You just need some help getting it out there. Maybe your website doesn't really reflect how special you and your products or services are. Maybe you don't know where to start and are feeling overwhelmed. You want to have a beautiful, thoughtfully designed website, create successful, heartfelt marketing campaigns, and have an effective social media presence. You want all of these things, but you don't have a huge budget to get them done. You're not afraid of hard work, but you're overwhelmed about where and how to get started. Does that sound familiar?
Hi there! I'm Christine. I believe in soulful living, honoring our spirit, exploring our universe, and creating a life filled with love, honor and abundance. I believe that every experience is an opportunity to make the world a little more lovely. I believe in win/win business models and I believe in clean, beautiful, effective design. Most of all, I believe in people helping one another. I love technology, the internet, social media, music, and sharing. I'm passionate about teaching others to use technology to better their own lives. Whether you're a small business in need of a website or a website refresh, a performer or artist who needs to promote yourself, someone who needs help with the plethora of social media options, or a blogger looking for a creative outlet, I'd love to help you utilize all the resources that are available to you.
My Experience
I got my hands on my first DOS database in 1988 and I was hooked! In the early 90s I was selling computer components wholesale in Tampa, FL, back when we checked the price of memory every morning as if it were a commodity. I loved playing on the some of the BBS boards and I jumped on Compuserve as soon as I heard about it, then AOL and so on. I did my time on GeoCities and while I wish I had a copy of some of those early sites, I'm glad they can't be held against me! I've been designing websites and hosting them since 1998 under the names Dancing Star Creations and MyAffordableHost.com. My designs are clean, attractive, effective, and soulful. I can create an entire website for you and teach you how to maintain it, or I can do all the maintenance for you at a reasonable cost. I've been blogging since 2002 at ColorMePink!, where I write about cooking, gadgets, homeschooling, technology and life in general.
I love to help people achieve their goals and I'd love to work with you. I can help you with all the techy, marketing, social media, web development things that might seem a little scary. They're not, I promise. I can teach you how to use all of these tools to create exactly what you're looking to bring into this world. Let me help you Rock Your Dream!
If you're not exactly sure what you need, use this form to tell me all about your dream, your vision, and how I might help.
Here for the Newsletter and Free Getting Started with WordPress eBook?
What Can I Do For You?
Contact me if you need help navigating the blogging, social medial, networking world or are looking for great, reliable, creative, soulful website. Please allow me to give you a quote and show you what we can do, together. What sets me apart is my belief that our businesses are not only a monetary venture, but a soulful one. I believe in the abundance of the universe and win/win situations. I believe that we're all here, on this planet, to help one another by using our gifts. If you need help getting clear on just what your gifts are and how they're needed in this world, please contact me!
Have a dream and don't know where to start? I can help. Contact me and let's get started!
Services Offered:
Web Development
Social Media Consulting
Shopping Cart & Payment Gateways
Small Business Consulting
Goal Planning and Setting
Technology Training (gadgets, software, etc.)
Cross Platform Branding
Copy Writing
Training